856 Ellicott Drive Bel Air MD 21015
Alexander Necker
Presents
856 Ellicott Drive
Bel Air, MD 21015
Highlights
3 Full Levels of Living Space
Large Maintenance Free Deck
Granite Peninsula for Social Gatherings
Convenient to Bel Air and 95
What the Seller Says....
What Drew You to This House?
We were looking for 2 things when we were house shopping – an affordable home that would accommodate our family of 4 in a good school district. And we found more than we expected. Our townhouse community is a little neighborhood all its own. The house had a large deck which added to the additional living area for our family. We liked the idea of living so close to Bel Air, but without the town taxes.
What upgrades have you made to enhance your home?
One of our first remodeling projects was to remove the wall between the kitchen and the dining room to open the space. We added a large granite peninsula which started out as a just breakfast bar, but now it's where we gather as a family the majority of the time. Removing the wall dramatically increased the light on the main level. There is now more glass than dry wall on the back of the house and with the large bow window in the living room, it's open, bright, and light all day. We also replaced the flooring in the dining room and kitchen to give it a more updated and cohesive look. Our neighbors loved what we did so much some of them have copied the look.
As much as we love the main level renovation, we are most excited about the March 2016 remodel of the basement. We now have 3 full levels of living space. The basement was completed gutted, then our contractor put up the walls, put down floors, and installed recessed lighting. The area now has 2 rooms, a full bath with ceramic tile and a shower, and a separate laundry closet. The sump pump and mechanics are hidden from view. It looks absolutely fabulous when you walk down the steps. We upgraded our unfinished basement to the status of lower level and now it's a place where we want to spend time. One of the rooms is an office but there are countless possibilities for using these two rooms – exercise room, yoga studio, family room, playroom, office, 4th bedroom, craft studio….
In 2016, we replaced the gutters in the front and back. This year, as we have readied our house for sale, we painted the inside in Sherwin Williams Agreeable Gray. Just this past week we replaced the standard wrought iron railing in the front of the house to a bright, white, maintenance-free railing. We think it really amped up our curb appeal.
What are a few of your favorite features?
We enjoy our deck. It's an amazing size for a townhouse – 15' X 16'. And the best feature is that it is maintenance-free. It makes the back of the house look so much better than the ones that have wooden decks. We sip our coffee out there in the morning. In the evening, the sun sets behind the evergreen trees and it's a beautiful sight. We added a large privacy screen to give us some seclusion.
We love how our house sits on the property. When we sit in our living room, we are high above the parking area and we just look into a grove of pine trees. When the snow falls and rests on the branches it looks like a picture postcard from our living room sofa.
We are early risers and the sun comes up in the front of the house. We can see beautiful sunrises from our master bedroom and we really like the way the windows cast light on the bedroom floor. It is a great place for a morning meditation.

What are a few things you like about your community?
This area is so convenient for us. It takes less than 5 minutes to get to Bel Air for great shopping and eating. It's only about a mile so it can be nice to walk into town, especially on the 4th of July when lots of people come to watch the parade and enjoy the fireworks. Then we just walk home without getting bogged down in a traffic jam. And if you need to go north or south on 95, it only takes about 15 minutes to get there.
There is no reason to drive through this neighborhood unless you live here or are visiting. There are evergreen trees and grassy knolls, people get along, kids walk to the bus stop together, and play soccer in the common area.
A great playground, Rockfield Park, is about 3 minutes from here. If running and biking are your thing, then you can pick up the Ma and Pa Trail in Bel Air. There is even a little fresh water fishing stream within walking distance.
Where do you eat and shop for groceries and other conveniences?
For groceries, we usually go to the Safeway which is just minutes away. Walgreen's, CVS, and The Dollar Store are both close. Starbucks and Cold Stone Creamery are about 5 minutes away. And oh, don't miss the pizza and prosciutto/mozzarella sub at the Italian Sensation.
Our first date was at Sean Bolen's in Bel Air so we have a thing for going back for the crab cakes and Irish champs. There are some great food trucks at Independent Brewing Company, which is known for craft beer sourced from local hops.
What more would you like to tell us about living here?
For us, this house has been a perfect little slice of peaceful living near a small, bustling town. The neighbors are great. We are going to miss the block parties where everyone grills out front. And our toddler is going to miss all of the dogs she loves to pet. With this convenient location, great schools, and the 3 full levels of living space, the next owner will really appreciate living here.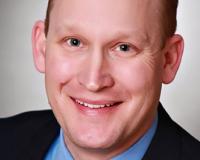 Author:
Alexander Necker
Phone:
410-920-4760
Dated:
August 5th 2017
Views:
743
About Alexander: ...