Harford County Real Estate Market Report November 2017
Harford County Real Estate Market Report - November 2017
Here is a quick glimpse into the Harford County Real Estate Market for November 2017.
Housing Stats
Units Sold
October saw a total of 301 condos, townhouses, and single family detached houses sold. This is a jump of 10.26% from last October when 273 units changed hands. Year to Date, 3,236 units have sold compared to 3,219 that sold in the same amount of time, last year. This is an increase of 0.53%
Median Sales Price
The median price for those sold units was $245,000. This is a decrease of 7.55% from last year in October of 2016 when the median sales price of $265,000. More importantly, the year to date sales price is up 2.08% from $240,000 from this time last year. Year to Date, the detached single family homes have a median sales price of $310,000, up 3.68% from 2016. Townhouses are out pacing the market at an increase of 5.05%. The median sales price of a townhouse in Harford County is $210,000. Condos are at an increase of 1.91% up to $160,000 from $157,000 last year.
Supply and Demand
Currently in Harford County there is a 3.15 month supply of homes for sale. This means that if no other houses came up for sale, then all of the houses currently listed would be gone in 3 months and 4 days. The supply of single family detached homes is slightly higher at 3.41 months. Townhouses and condos remain in high demand at 2.82 and 2.58, respectively.
Putting It All Together
What does this mean if you are buying a home in Harford County?
Low interest rates continue to make housing more affordable then renting. Inventory is tight and multiple offers are common place when placing a bid on a house. Buyers must be prepared to act immediately if the house they want becomes available. Pre-approval from a reputable lender is a must. If you have a home to sell, it is important that the house you are moving from is at the very least listed for sale and if it is under contract even better.
What does this mean if you are selling a home in Harford County?


Demand for housing continues to be high. 28% of houses listed for sale in 2017, went under contract in less than 10 days. The key to selling for top dollar and in the shortest period of time is pricing the house properly and presenting the house in its most favorable light.


Wondering what your home might be worth?
Find out instantly with our 30-second home value calculator.
If you are interested in a more detailed report of what's happening in your neck of the woods, drop me a line at adnecker@gmail.com or 1-410-920-4760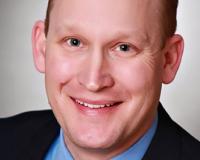 Author:
Alexander Necker
Phone:
410-920-4760
Dated:
November 27th 2017
Views:
358
About Alexander: ...