1300 Gates Head Drive Bel Air MD 21014
ALEXANDER NECKER PROUDLY PRESENTS

1300 GATES HEAD DRIVE
BEL AIR MD 21014
HIGHLIGHTS
Dream Kitchen
Corner Lot with Flat Fenced Yard
Remodeled Bathroom
Hardwood Floors on all 3 Levels
What the Seller Says…

What drew you to the property?
I was a first-time homebuyer when I found this house. I had recently graduated from college and wanted to start building equity. The house was close to Bel Air and Forest Hill but a bit out of town so the taxes were less. The corner lot was level and fenced ~ good for my dog. I liked the open floor plan with 3 bedrooms on a separate level and a separate family room.
What upgrades have you made to enhance your home?

Oh my, where to start? I put on a new roof, built a new deck, and poured a new patio. I had all of the wall-to-wall carpeting replaced with beautiful hardwood floors. I completely remodeled the bathroom with a tiled floor, new pedestal sink, and recessed lighting. I put crown molding in the living room and ceiling fans in all of the bedrooms. But wait, I am not done. In 2013 I designed and installed my dream kitchen. I have 42" wood cabinets with soft close doors and drawers, stainless steel appliances, glass fronted cabinets, and miles of quartz countertops. The backsplash is really gorgeous – small glass and stainless steel tiles. Let's see – I put in a new slider in the dining room, a new bay window, and in 2015 I replaced the HVAC. Whew! I think that is it.

What are a few of your favorite features?
Well, of course, I love the kitchen. It's big and open. There is a wonderful pantry with pull-out shelves, flatware organizers in the drawers, a large sink, and under-cabinet lighting. I love how the kitchen flows into the dining room and then out to the back of the house with the deck and patio. We spend a lot of time out there, grilling and entertaining our family. The backyard is large and level and completely enclosed by a privacy fence. We can have a football game out there with our neighbors. And I absolutely love sitting around the fire pit on a starry night. Our family room is really nice too. We have the kids' toys down there and a big TV which leaves the living room looking beautiful when I enter the house. We have a wood-burning fireplace that heats the whole house, saving us money on energy bills.

What are a few things you like about your community?

My husband and I love Harford County. We live in a neighborhood where kids walk to the nearby elementary school. It is so Norman Rockwell. The neighborhood has sidewalks, making it easy to walk the baby and the dog or for kids to ride their bikes.
We love the fact that we have all the advantages of living in a quiet community, with farms nearby, a shopping mall, every conceivable national chain, movie theaters, and some great independent businesses. The recreation council in Harford County is robust so if it's football, soccer, or cheerleading there is plenty of activity for kids. There are horticultural gardens at nearby Rockfield Park and live theater at Harford Community College. Bel Air is a great town with Summer Concerts and Movies, First Fridays, and, of course, the day long 4th of July celebration.
Where do you eat and shop for groceries and other conveniences?
For groceries, we usually go to the Shop Rite which is just minutes away or the Giant in Forest Hill. There is a Kohls nearby and a full mall about 6 minutes away. If you are looking for fast food, there is Chick-fil-A and McDonalds nearby. Don't miss the maple bacon donuts at Paradise Donuts. We also love going to Bel Air to Sean Bolen's for the grilled Irish sausage and champs, to Chopstix for the sushi, or over to Independent Brewing Company for craft beer sourced from local hops and food trucks parked out back.

What more would you like to tell us about living here?
This is a quiet neighborhood but the proximity to good shopping and Bel Air makes it a desirable location. The community feeds into Red Pump Elementary and Bel Air Middle and High Schools. This house is move-in ready. All of the big stuff has been replaced or remodeled. The kitchen and bathroom are really beautiful. The neutral paint and the hardwood floors will conform to any style of furniture. The location is very advantageous because who doesn't want to be a few minutes to great shopping and entertainment in Bel Air and only 15 minutes to 95?
IMPORTANT DISCLOSURE: Although this property was available at the time this ad was created, it is very possible that an offer has been submitted or even accepted since that time. This ad was created with the intent to sell this property. If you are interested in this property, please call or text 443-903-2181 to check on its current availability.

Alexander Necker is a licensed Realtor in the State of Maryland. Broker: Keller Williams American Premier Realty, 2021B Emmorton Road, Suite 110 Bel Air, MD 21015
Office: (443) 512-0090 Office Fax: (443) 512-0054

If you are interested in a showing of 1300 Gates Head Drive please call or text Alex Necker at 443-903-2181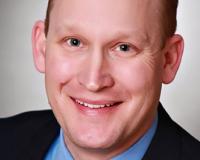 Author:
Alexander Necker
Phone:
410-920-4760
Dated:
September 20th 2016
Views:
1,045
About Alexander: ...