13811 Manor Glen Road Baldwin MD 21013
Alexander Necker

Proudly Presents
13811 Manor Glen Road
Baldwin MD 21013
Highlights
Quiet Country Living on 1.5-acres
3-Season Sun Porch
4 Bedrooms
Hardwood Floors on 2 levels
Fireplace with Stone Hearth
Sport Court
For Price and All Pictures click here

What the Seller Says….
What Drew You to This House?
We were looking for our dream home. Our family consisted of young boys and we needed a bigger house with a yard that would accommodate sports, sports, more sports. We wanted to move to a less congested area of Baltimore County where we could spread out but still be close to the major employment centers of the Baltimore. This gracious home fit our needs perfectly. It was in a quiet country neighborhood, set back from the road on 1.5 level acres, and on a dead-end road. It even had a sport court and a side yard big enough to play football! With the garage located on the side of the house, the curb appeal was top drawer. We were sold!
What upgrades have you made to enhance your home?
This house was almost perfect for us. Over the years we upgraded the kitchen and the master bathroom. We added a pellet stove to our stone fireplace.
But, by far and away, the top upgrade is the 3-season sun porch we added onto the back of the house. There are windows with screens on 3 sides and we get a nice breeze through there. It opens onto the patio where we have our grill. We can watch the kids play in the yard as we reflect on the highlights of our day.
What are a few of your favorite features?
Absolutely, Number 1 is our sun porch. We spend so much time out there - whether it's with coffee and the morning paper, lunch in the middle of the day, or eating the dinner that we grilled on the adjacent patio. The view is lovely. It's quiet and we can look out onto our colorful gardens. In the evening, we can watch the sun set over the trees beyond our property and watch the moon rise. And, occasionally, we see a little quail.
We like that this house is a kid-friendly home. There is plenty of room for a table in the kitchen for dinners at home and game night. Our boys used the playroom downstairs for their more energetic indoor activities. And we can't say enough about how much fun we all had using the sport court for tennis and basketball. It's a great place to learn to ride a bike or skate. Couple the sport court with the level yard and it was as if we had sports camp here all year round.
We love the way the house sits back from the road. The stone front is very elegant and we think the front door looks as if it is just waiting to be opened, beckoning guests to come inside to spend time with us. It's a great house for entertaining, either formally in the center hall, living and dining rooms, or more casually, in the kitchen, family room, and sun porch.
What else do you like about living in area?
When we bought this house, we wanted to be removed from the hustle and bustle of suburban living. But our home is close enough to Jacksonville (about 5 minutes) that we can do all of our grocery shopping or pick up MacDonald's on the way to one of the kid's baseball games. And if you like shopping, we are located 20 minutes from Hunt Valley, Towson Town Center, and Harford Mall. We are located only 19 minutes from 695.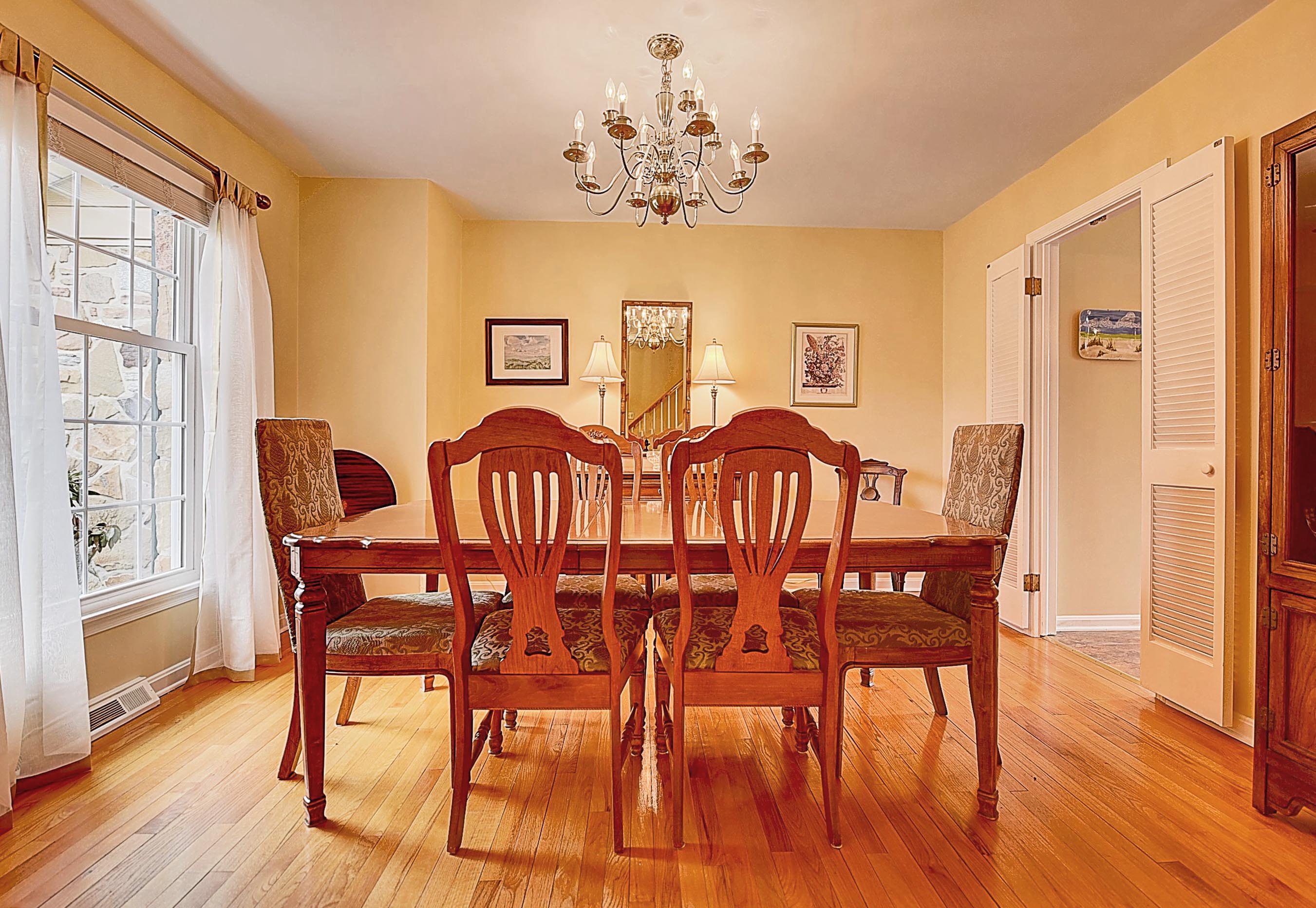 What are a few things you like about your community?
Jarrettsville is a great area of Baltimore County. There is a superb Senior Center and Rec Council with new fields for team sports at the Jarrettsville Senior Center. It's one of the few areas in Baltimore County where you can play pickleball. The Rec Council offers jazzercise, cheerleading, and even hockey.
For an adult night out, be sure to visit Boordy Vineyards, DeJon Vineyards, or Harford Vineyard & Winery. Or go to all 3!

On the 4th of July we go to the parade in Kingsville, swim at the Fallston Swim Club during the day, and in the evening, enjoy the fireworks in Jacksonville.
Where do you eat and shop for groceries and other conveniences?
In a place as small as Jacksonville you wouldn't expect two full-sized grocery stores. Choose from either the Safeway or Shop Rite. Rite-Aid is available for prescriptions and picking snacks and soda quickly.
Our favorite restaurants in the area are Kooper's Jacksonville for the oysters and, of course, the cheeseburgers. We like to go over to the Black Forest Taphouse on Pleasantville Road. They have a beautiful curved bar where we sit and enjoy the craft beers and the rockfish bites.
What more would you like to tell us about living here?
Move here for the drive home from work. Take the pretty country road along Loch Raven Reservoir. There are farms and fields, trees and wide-open spaces. In the summer, if you roll down your windows, you will feel the temperature drop about 10 degrees as you leave your work behind. Tension evaporates; peace and quiet await you. We have a "big-sky" view from our sun porch and the constellations are clearly visible. This home is full of great memories for our family - lots of good times and just plain fun. We know the next owners will love living here as much as we have.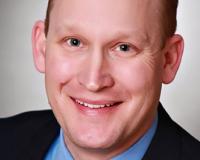 Author:
Alexander Necker
Phone:
410-920-4760
Dated:
March 7th 2018
Views:
1,011
About Alexander: ...