1430 Perryman Road Aberdeen MD 21009
Alexander Necker Proudly Presents:

1430 Perryman Road

Aberdeen MD 21001
Highlights
Maintenance Free Exterior on .5 Acres
Flat Fenced Yard
Close to APG and 95
What the Seller Says...

What drew you to the property?
Well, first and foremost, we wanted something really close to Aberdeen Proving Ground. We are retired military and we spend a lot of time enjoying the benefits offered at APG. We were looking in Aberdeen and when we saw this house we loved the fact that there were 5 bedrooms, a huge fenced, flat backyard, off street parking and no homeowners association. Our children were older and we envisioned what a great backyard this would be for our family.
What upgrades have really enhanced your house?
Because this house had more bedrooms than we actually needed, we combined 2 bedrooms to make one 13'x24' master bedroom which created a sitting room for us. Our boys were young men and they were able to use the entire downstairs to come and go through their own separate entrance. All of us had the privacy we needed.
As we mentioned, we loved the backyard. In 2009, our contractor installed an above ground pool. Later we added a roof over the deck and replaced the 6-foot privacy fence around the back. Our house sits on about .5 acres, mostly in the back. This configuration – large deck, pool, and the flat backyard are so great for warm weather entertaining. We can park 9 cars in our driveway. We have cookouts, kickball games, and badminton with our kids and grandchildren. And when everyone has left, it's nice to sit out on the deck to just enjoy a cup of coffee in the quiet evening.
What is your favorite feature of your house?

Well, if we have to pick just one, we're going to go with the number of rooms we have. Once our sons moved out, all of the space that was used for their bedrooms was repurposed into rooms that totally suit our lifestyle. We have an exercise room, home office, and sitting/sewing room.
What else do you like about living in the area?
If you like boating and fishing this is the area for you. The nearest boat ramp is less than 10 minutes away and you can even stop on your way home from work to fish over the bridge that is only 1 mile away.
Where do you shop for groceries? What restaurants should we check out?
There is no lack of grocery stores in the area. We mostly shop at the APG Commissary, but we also go to ShopRite, Weis, Aldi's and, of course, the Wal-Mart Superstore. We love the Seafood Platter at the Bayou in Havre de Grace and you have to go to the Olive Tree for their Seafood Pasta and Fettuccini Gypsy. The Hollywood Casino and Premium Outlets in Perryville are only a 25-minute drive north on 95.
What more would you like to tell us about living here?
If you have hobbies that need a lot of space and storage we have 2 wooden storage sheds. The largest is a 12' x 24' structure. We have used this space to store our boat and work on cars. Additionally, there is a built-in workbench for woodworking. We have a small graveled area outside of this shed to park a boat trailer. Our other wooden storage shed is 10' x 20'. We use this as our potting shed and to store our lawn equipment. Back in the day, we had a huge vegetable garden. We love the fact that we are able to pursue our hobbies right here on our own "Shangri-La."
IMPORTANT DISCLOSURE: Although this property was available at the time this ad was created, it is possible that an offer has been submitted or even accepted since that time. This ad was created with the intent to sell this property. If you are interested in this property, please call or text 443-903-2181 to check on its current availability.


Alexander Necker is a licensed Realtor in the State of Maryland.
Broker:
Keller Williams American Premier Realty
2021B Emmorton Road, Suite 110 Bel Air, MD 21015
Office: (443) 512-0090 Office Fax: (443) 512-0054


If you are interested in a showing of 1430 Perryman Road, please call or text Alex Necker at (443) 903-2181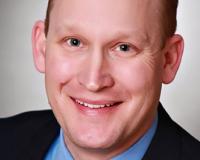 Author:
Alexander Necker
Phone:
410-920-4760
Dated:
March 25th 2016
Views:
1,610
About Alexander: ...