202B Crocker Drive
Alexander Necker

Proudly Presents
202B Crocker Drive
Bel Air, Maryland 21014
HIGHLIGHTS
Beautiful Parquet Floors
Lots and Lots of Closets
Patio Opens to Lawn, Woods, and Stream
Pool Membership
WHAT THE SELLER SAYS....
What drew you to the property?
I was a graduate student when I was looking for a place to call my own. I wanted something that was easy to maintain and a place that wouldn't bog me down in yard work, exterior maintenance, and shoveling a driveway after a snowstorm. And of course, as a student, it had to be well-priced. This condo fit the bill and turned out to be more than just a place to study and heat up ramen noodles.
What are a few of your favorite features?
I really like where this condo is located within the community of Hickory Hills. My unit is a walkout with a small patio. The view from the terrace reminds me of living in a cabin in the woods. There is a little stream that runs parallel to the building and it is pretty quiet back here. I like taking my morning coffee outside and listening to the birds starting their day.
My unit is situated deep within the community, far from the more heavily travelled road. There isn't much traffic because Crocker Drive is not a thru Street. Only owners and visitors have a need to drive here.
The parquet floors in the living room and dining room look amazing and are certainly a step-up from a typical carpeted unit. Lots of light comes through the slider to the patio and with the view to the outside it was a great place to study and relax.
Based on what I have seen in other condominiums and townhouses, there is a LOT of closet space here. Storage was never a problem for me. I even put a bike rack in my laundry room to hang my bike. And speaking of the laundry room, this is a finished room, unlike other laundry rooms – drywall with shelves galore – again more storage.
I like the size of this unit. It was big enough for me to spread out but not so big that I had to spend a lot of time cleaning and maintaining a home.
What upgrades have you made to enhance your home?
For a student bachelor, there wasn't much need to upgrade the unit. It was perfect as it was. I painted the entire interior, moved my stuff in, and then got on with the rest of my busy life.
What are a few things you like about your community?
Hickory Hills is set within the town limits of Bel Air. I can walk or bike into town and enjoy everything Bel Air has to offer. The grocery store is close by, I walk to the library and to church. The Ma & Pa trail is just a stone's throw away – I like to bike the trail.
One of my favorite activities is to walk into town in the evening to play Team Trivial Pursuit at one of the local establishments.
Bel Air is also known for its First Fridays, 4th of July festivities, and Girl's Night Out. There are activities for kids, like a Kite Festival, and a robust recreation council. Bel Air Elementary and Bel Air Middle School feed into Bel Air High School, home of the Bobcats.
Where do you eat and shop for groceries and other conveniences?
Every conceivable national chain is located within a few miles of my home. The closest grocery store, ShopRite, is within walking distance. I like to order the Umbria Panini at Savona, a great Italian Market or pick up a slice at Pat's Pizzeria. If I feel like indulging myself, I will go to Paradise Donuts for the homemade donuts. Sometimes I head over to Independent Brewing for an adult beverage and something from one of the food trucks.
And in additional to all of that convenience, I am located about 2 minutes from the Bel Air By-Pass and 15 minutes from 95.
What more would you like to tell us about living here?
I really can't emphasize enough the convenience of this condo. If you don't want to use your time to rake leaves, shovel snow, or clean a big place, this is the home for you. I love the liberty that living in this space provides me.
The building is smoke-free within 50 feet. That fact was really important to me. There is a pool that is part of the community and everyone is a member by virtue of their monthly condo fee.
But my absolute favorite part of living in 202B Crocker Drive is sitting on the back patio and just enjoying the serenity. Right now a hawk is building her nest in a big tree outside of my unit. It's not often you get such an intimate glimpse into the life of a magnificent bird within town limits. Come check it out before the leaves obscure the view.
IMPORTANT DISCLOSURE: Although this property was available at the time this ad was created, it is very possible that an offer has been submitted or even accepted since that time. This ad was created with the intent to sell this property. If you are interested in this property, please call or text 443-903-2181 to check on its current availability.

Alexander Necker is a licensed Realtor in the State of Maryland.Broker: Keller Williams American Premier Realty, 2021B Emmorton Road, Suite 110 Bel Air, MD 21015
Office: (443) 512-0090 Office Fax: (443) 512-0054


If you are interested in a showing of 202B Crocker Drive please call or text Alex Necker at 443-903-2181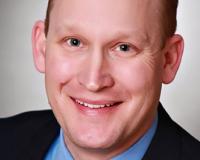 Author:
Alexander Necker
Phone:
410-920-4760
Dated:
March 6th 2017
Views:
198
About Alexander: ...