2040 E Pratt Street Baltimore MD 21231 MLSBA8511280 Presented By Alexander D Necker Realtor


Highlights
5 Bedrooms

5 Full Bathrooms

2 Half Bathrooms

4,400 Square Feet

Espresso Hardwood Floors

4 Full Levels of Living Space

Designer Gourmet Kitchen

12' Granite Island w/Bar Sink

2 Wall Ovens

5 Burner Cooktop w/ Pot Filler

Butler's Pantry

2 Complete Master Suites

Custom Closets

Designer Baths w/Vessel Sinks

Custom Tile

Radiant Floors & Jacuzzis

Side Shower Sprays

Crystal Lighting & Ceiling Fans

10' Coffered Ceilings

Ornate Wrought Iron Railings

9 Years Left on Tax Credit

Office/Studio on 3rd level

2-Zone HVAC System

2 Car Garage with Remote

2 Laundry Rooms

3 Level Rooftop Deck

Digital Security System

Elevator to all 4 levels

360° View of City
Click Here to See the Full Listing
What were you drawn to when you bought the property?
This house makes a statement! When I first walked in I was astounded by the size of the open great room and kitchen. The ceilings were 10 feet! The almost black, expresso hardwood floors were set off by the bright walls, woodwork and the crystal lighting. And windows, windows, windows - everywhere you look there are huge windows flooding the space with natural light. The kitchen was designed for a gourmet cook who likes to entertain. There is a huge 12 foot granite island with a bar sink, a 5 burner gas cook-top with pot filler, two wall ovens, stainless appliances and a butler's pantry. There is plenty of storage and I really liked the espresso cabinetry which echoed the floors. At this point I hadn't even viewed the 3rd floor Master Suite and Studio with its view of the Baltimore Harbor. The attention to detail and comfort on every level jumped out at me. Honestly, this house looked like it should be showcased in Architectural Digest. For entertaining, raising a family, a sense of community, and enjoying Baltimore City I knew that this was the house for me.
What are some things you have done to the home, which you really like?
When I moved in I didn't need to do a single thing except buy furniture, arrange my clothes in the custom closets and stock up on groceries. Everything was totally brand new because this property was a complete rehab, and I mean complete rehab - new plumbing, electric, dry-wall, lighting, roofing, decks, windows, HVAC. The Contractor thought of everything - coffered ceilings, wainscoting and crown molding, 2-zone heating and cooling systems, an elevator to all 4 levels, a bathroom for every bedroom, floating vanities, vessel sinks, jacuzzi tubs and radiant floors in every bathroom. And he even left a little bit of that Baltimore feel with exposed brick in little pockets throughout the house.
What is your favorite feature of your house?
There is so much to love about this house it's hard to just select one thing. The roof top deck is pretty amazing. I can see the Harbor, the pagoda in Patterson Park and the gold domes of St. Casimir's Church. Whether I am up there entertaining my friends or having a cup of coffee in the morning I always think what a WOW factor this view is. But I can't answer this question without also mentioning how much I love the of size of the rooms, the big, big closets, the designer bathrooms, the wrought iron railings and the dark floors.
What are things you love about your town?
I'm not originally from Baltimore. I come from a more buttoned-up area. I fell in love with the people - every one in Baltimore is very relatable. Living here is not about income or professional status, As long as I had on my Orioles hat and clothes, I was in. I like that I can walk into any restaurant in shorts and have a conversation with the guys in suits sitting at the next table. Having Patterson Park so close by was great for taking my 10-month old to feed the ducks or for me to do my daily run. I love living in the city where I can walk to the grocery store, restaurants or right down to the water.
What about restaurants, grocery stores and other conveniences?
The Safeway is a great grocery store and there are really nice people working there. Within a short driving distance to Fells Point is Whole Foods and they have good parking there. I eat most of my meals out so having great restaurants nearby was a big plus for me. This area is the home to many independently owned restaurants. I like Simply Maries for breakfast - I get the large biscuit and sausage gravy and home fries. On the Square in Canton I like Mama's on Half Shell for their Chicken Chesapeake and oysters. The mahi-mahi sandwich and crab dip are great at The Tavern, which is also on the Square. But I have to say, I ate a lot of meals at Ronnie's Food Mart - a one stop shop. It's right across the street and I think I kept George, the owner, in business getting breakfast, sandwiches, and toilet paper. I will really miss the convenience of that place.
What hobbies do enjoy because of the area?
I'm a athlete so having Patterson Park nearby is great for pick-up games of basketball and tennis. The Baltimore Sports & Social Club has a big presence in Patterson Park - soccer, wiffleball, football, broom ball, and kickball are just a few of the intramural leagues they run.
What other things do you love about the area?
Baltimore is a sports town so if you are into sports it's a great city for that. But if you are into more cultural venues, such as art museums, live theater, the Symphony, Opera or Broadway Shows you will find plenty of that kind of entertainment in Baltimore too. If you are a dog person there are lots of dog owners here and dog parks. The City boasts two world-renowned research hospitals - University of Maryland Medical Center and Johns Hopkins Hospital. There are lots of employment opportunities and good educational institutions. If you like to bike to work, you can easily do that in Baltimore.
What question didn't I ask?
You didn't ask about the specific location of Butcher's Hill. This is a great section of the City. The resale value of this area is really good. It's a very diverse part of the city and I feel very safe here. Butcher's Hill is good for families, couples, singles and dogs. It's close to Johns Hopkins Hospital, the Inner City and 95. It is very centrally located for going both north or south from Baltimore. I have loved living here and I would recommend it to anyone.If you are interested in selling a property, please fill out our
seller information form.
You can also
browse homes for sale now in Baltimore
or
email me
at adnecker@kw.com for your complimentary FREE buyer consultation appointment!!
IMPORTANT
DISCLOSURE:
Although this property was available at the time this ad was created, it is very possible that an offer has been submitted or even accepted since that time. This ad was created with the intent to sell this property. If you are interested in this property, please call or text
410-920-4760
to check on its current availability.
Alexander Necker is a licensed Realtor in the State of Maryland.Broker: Keller Williams American Premier Realty, 2021B Emmorton Road, Suite 110 Bel Air, MD 21015
Office: (443) 512-0090 Office Fax: (443) 512-0054
If you are interested in a showing of 2040 East Pratt Street, please call or text Alex Necker at (410) 920-4760.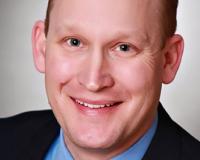 Author:
Alexander Necker
Phone:
410-920-4760
Dated:
January 31st 2015
Views:
743
About Alexander: ...