Real Estate Word Wednesday Annual Percentage Rate
What does APR stand for? That's easy, Annual Percentage Rate
Then, what does it mean? That's where things get complicated. By definition, it is the cost of the loan spread over the term of the loan expressed as a rate. In theory, the borrower should be able to compare the APR from Lender A with Lender B to determine which loan is cheaper. Simple right?
Not really...
All APR calculations include both the Interest Rate and Closing Costs. Which closing costs that are included may vary from lender to lender. So, figuring it out yourself is the best thing to do. It will require a few numbers from the closing cost worksheet that the lender should have provided you, some simple math and this handy calculator to help you the more complicated formulas.
An APR Calculator from TheBalnace.com - https://docs.google.com/spreadsheets/d/1tr-KowjJEZ84uHFTiQPWE7S3Xf3UWReu-SULFhFMVE0/edit#gid=0
You will need to know the annual interest rate and the amounts for the following closing costs that are tied the borrower receiving the financing -
Discount Points
- Lender Fees
- Origination Fees
- PrePaid Interest
- Mortgage Insurance
- Application Fee
- Commitment Fee
- Flood Cert Fee
- Funding Fee
- Processing Fee
- Tax Service Fee
- Underwriting Fee
- Wiring Fees
You will add up the fees associated with securing the financing and enter them as closing costs in the calculator for the loans and lenders that you are comparing. This will give you an APR that will provide a truer picture of long-term cost of your loan.
A word of caution - You cannot compare loans with differing term lengths.
If your main goal is to have the lowest monthly payment, then a lower APR may not matter as much. The interest rate is going to be the main consideration in selecting a loan.
If you are thinking long term, the loan with the lower APR is going to cost you less in the long run.
When considering the long term costs of the loan, keep in mind the average mortgage is only held seven years.
If you, a friend, or family member is considering buying or selling a home, we would love to meet them.
And until next time, remember…
BE A NICE HUMAN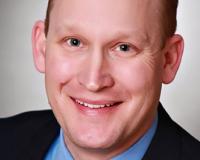 Author:
Alexander Necker
Phone:
410-920-4760
Dated:
September 27th 2018
Views:
249
About Alexander: ...