Your Burning Real Estate Questions How To Pay Down A Mortgage Faster
Your Burning Real Estate Questions
Jon from Perry Hall wants to know…
How do I pay off my mortgage in half the time?
The easiest way to pay off a 30-year mortgage in half the time is to get a 15 mortgage. The interest rate is about 0.50% lower than a 30-year mortgage rate. With a 15-year mortgage you will save $44,324.13 in interest expenses per $100,000 borrowed. Over the course of a 30-year $100,000 mortgage the interest paid is $73,534. On a 15-year $100,000 mortgage the interest paid is $29,209. That's less then half.
So why don't borrowers select a 15-year mortgage?
There is a big difference in the monthly payment between a 15-year and a 30-year mortgage. For most homeowners their goal is to have a low monthly payment that fits their budget. The payment on the 30-year $100,000 mortgage is $482 per month. The payment on a 15-year $100,000 mortgage is $717 per month.
What other ways are there to pay down a mortgage faster?
Here are 3 other ways to pay down your mortgage faster:
Pay Biweekly – instead of making a mortgage payment every month, make one every two weeks. By paying every 2 weeks, you will actually make the equivalent of 13 payments per year rather than just 12 monthly payments. By paying every two weeks, you are able to shave about 5 years off your mortgage and save.

Pay a little extra – In our current example we are using the current interest rate of 4.08% for 30 years on a $100,000 loan. The payment is $482.04 per month. If you round up and pay $500.00 per month, that extra $17.96 per month can save you almost $6,000 over the life of the loan and pay off your mortgage in 28 years.

Apply your tax refundto your mortgage principal. Applying large chunks of money to the principal will reduce the number of years and the total interest that you are going to pay over the life of the loan. Back to our $100,000 mortgage- if every May, for the life of the loan, you paid $1000 towards the principal, then you could save a little over $20,000 in interest and lop off 7½ years of payments.
If reducing the duration of your mortgage and the amount of interest you are paying is important to you, the strategies aren't complicated and the amount of money doesn't need to be huge.
Alexander Necker is a Realtor servicing the Baltimore Metro Area. His Big Why is to build relationships on trust. If you are considering buying or selling a home and are looking a Realtor that you are able to trust and give you a the highest level of service, please drop Alex a line at adnecker@gmail.com or call or text him at 410-920-4760.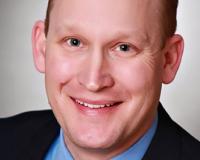 Author:
Alexander Necker
Phone:
410-920-4760
Dated:
April 16th 2019
Views:
438
About Alexander: ...