4710 Grindon Avenue Baltimore MD 21214
Alexander Necker Proudly Presents:
An Authentic American Bungalow in Lauraville
4710 Grindon Avenue
Baltimore MD 21214
To see the Full Listing - Click Here
Highlights
Fenced Flat Yard

Enclosed 3-season front porch

Natural wood moldings, door and window casings

Neutral paint and refinished hardwood floors
WHAT THE SELLER SAYS...
What initially drew you to the property?

As a young married couple, this was our first home. At that time we were just renters. But when the owner decided to sell, we jumped on the opportunity to own this authentic American Bungalow, built in the 1920's. The house has wonderful bones, the original natural wood moldings and casings, a mud room, a foyer, separate dining and living rooms, high ceilings on both floors and the quintessential front porch. As is typical of the bungalow style, this house has any large windows that allow for maximum airflow and light. The shade trees keep the house cool in the summer.
The community was a big selling point for us. Lauraville is the perfect combination of city life, tree-lined streets, open parkland and a true sense of community.
What upgrades have you made to enhance your home?

Over the 20+ years we have lived here there have been many upgrades. We retained the character of the house but updated to maintain the quality and functionality. The most recent are:
• 2015 – neutral interior paint throughout, refinished all of the hardwood floors
• 2014 – New back deck, new sump pump and pipes
• 2013 – New roof, new siding
• 2012 – Granite counters and new kitchen floor, central air conditioning, new circuit breaker box
• 2007 – new windows with lifetime warranty
What are a few of your favorite features?
We just love the overall style of the American Bungalow. The enclosed portion of the front porch really makes our home standout in the neighborhood with the fixed arch windows and the way the porch windows swing out. We love sitting out there in the evening with a glass of ice-tea and a book, catching the evening breezes. The back deck is great for entertaining and the flat fenced yard is perfect for our dogs. We have a corner lot, shade trees, a chimenea and a storage shed.
What do you like about living in your community?
What's not to love about living in historic Lauraville with its lovely late 19th and early 20th century homes? The neighborhood enjoys a suburban feel, with tree lined streets and an open parkland surrounding the neighborhood. It is an easy walk to Hamilton Main Street which is fast becoming Baltimore's latest restaurant row. It's quiet here but really close to downtown Baltimore, Towson, 695 and 895. We have great neighbors and we can make friends just walking our dogs in the evening.
Where do you dine, shop and buy groceries?

For groceries we shop at Safeway or the Green Onion, a fresh market. CVS is 5 minutes away. For dining we like the farm to table quality of Maggies Farm and the roasted coffee at Zeke's or the Red Canoe. We love the menu at Clementine's, a very different menu with huge portions. Check out the brunch items like Korean Hot Pot and house-made sausage, scrapple and homemade muffins.
Living here, what activities do you enjoy?

We love to walk. We walk our dogs around the neighborhood, walk up to Hamilton to grab a coffee from Zeke's or walk to the Tuesday Night Farmers Market for dinner. We will drive over to Parkville High School to do our serious walking on their track or to Lake Montebello where there are outdoor exercise equipment stations. But what we love the most is just relaxing on our 3-season front porch with our dogs, listening to the sounds of the neighborhood or some quiet music.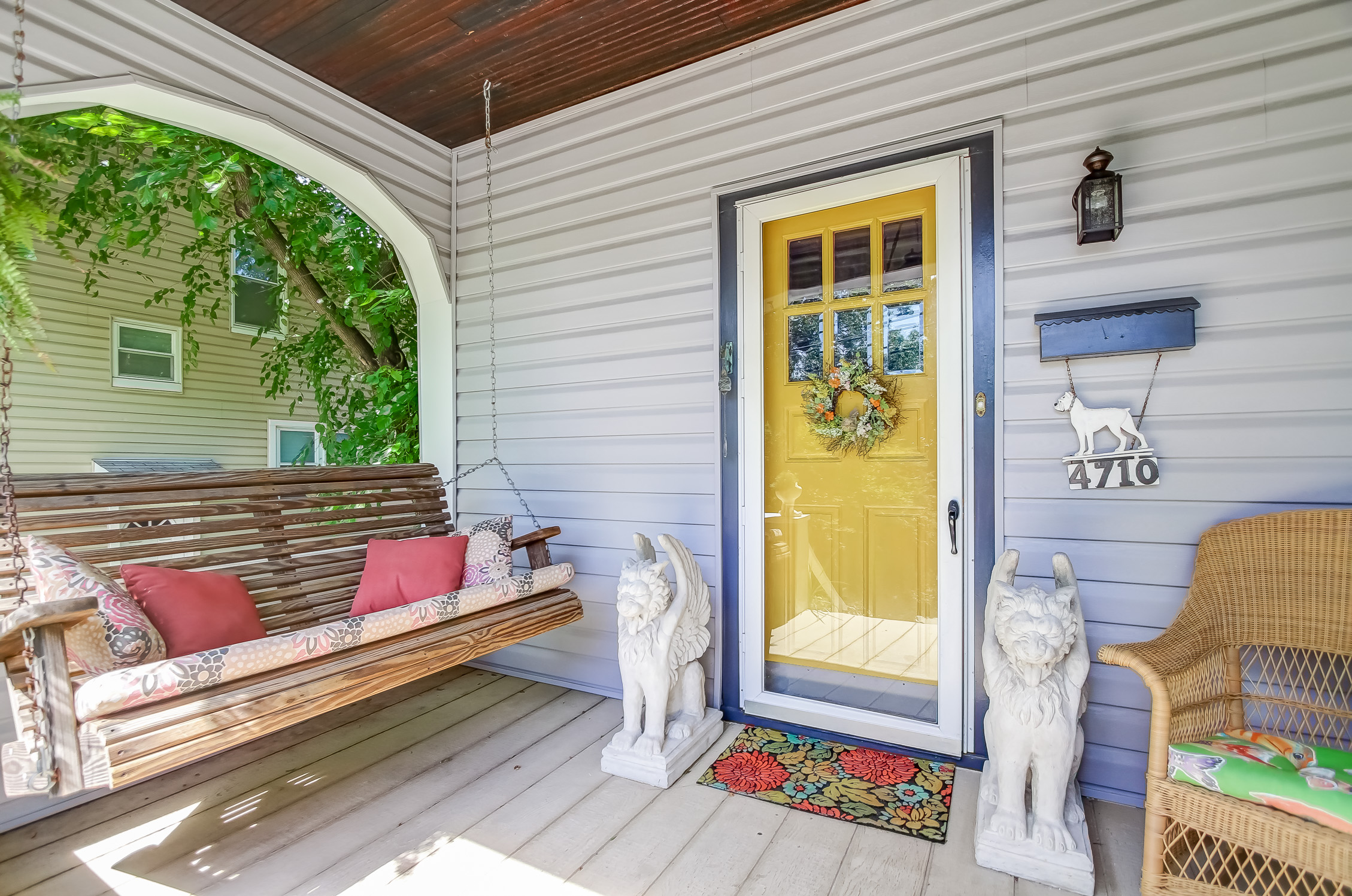 What more would you like to tell us about your home?
We have really loved living in this house. The bungalow has great curb appeal with its porch swing and enclosed portion - one year we even had Thanksgiving Dinner on the porch. We like the way you enter the house into the foyer and all of the rooms on the first level are visible. The natural woodwork on the staircase, windows and woodwork is beautiful. Upstairs there is room enough for a computer desk in the hall, the huge bathroom has a window and there is plenty of accessible storage under the eaves. The shady yard is manageable but big enough for a party. Our son was born here so we are leaving a lot of good karma for the next owner.
IMPORTANT DISCLOSURE: Although this property was available at the time this ad was created, it is very possible that an offer has been submitted or even accepted since that time. This ad was created with the intent to sell this property. If you are interested in this property, please call or text 443-903-2181 to check on its current availability.


Alexander Necker is a licensed Realtor in the State of Maryland.Broker: Keller Williams American Premier Realty, 2021B Emmorton Road, Suite 110 Bel Air, MD 21015
Office: (443) 512-0090 Office Fax: (443) 512-0054


If you are interested in a showing of 4710 Grindon Avenue please call or text Alex Necker at 443-903-2181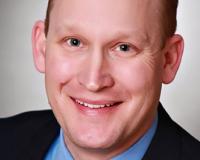 Author:
Alexander Necker
Phone:
410-920-4760
Dated:
October 3rd 2015
Views:
2,990
About Alexander: ...