649 Aldino Stepney Road Aberdeen MD 21001
Alexander Necker Proudly Presents:
What initially drew you to the property?
When we first moved to Maryland in 2010 we were looking for a lot to build a new informal home. And although, we never did find our lot we found this house that seemed to be custom designed for us. And the bonus was we did not have to wait for it to be built. This house has all the conveniences of a rancher with a second floor. Everything we need is on the first floor – a huge kitchen with miles of counter space (we love to cook), a gigantic Great Room, which is perfect for accommodating our grown children and their friends, a large master suite with a whirlpool and shower as well as a home office. We also needed a large amount of space to accommodate a business that requires a lot of equipment, so the basement was perfect for that. The house was built in 2006 so in 2010 it looked brand new (and still does). We couldn't sign the contract fast enough.
What upgrades enhance your home?
Virtually everything we wanted was already here. The only upgrade we felt was necessary was to double the size of the propane tank that supports the heat pump, ensuring that we are warm throughout the coldest parts of the winter.
What are a few of your favorite features?
Our previous house had a formal living room and separate dining room and we never used them. We knew we did not want to waste the square footage on those two rooms in our new home. The ginormous Great Room and kitchen were perfect. We have 4 grown children so when everyone comes to visit, we are all able to be together comfortably in the Great Room. We love the pine-paneled cathedral ceiling, the oak bar and the fireplace. This room opens onto an 80X16 foot deck that is perfect for entertaining. A bonus is that the deck railings are maintenance free. Parking is never a problem when friends and family come to visit.
We are Food Network junkies and we love to cook. There is so much counter space you could place a dozen cookie sheets end to end, a trash compactor and a really unique microwave/convection/oven combination that looks like a double oven. There is a lot of storage space plus, we have two pantries! We can entertain a lot of people in this space and never feel crowded.
We love the light in this house. All of the windows are very large and most of the rooms we use face the south, so there is a ton of warm light. The hardwood floors throughout the first floor and up onto the second floor have a high gloss finish and it just looks great. Solid oak trim and solid oak double interior doors give our home a custom look.
What do you like about your community?
This house is uniquely situated. When you drive back here, you think you are in a rural area. There is a dairy farm really close by and we can hear the cows mooing. We have 3+ level acres and sit far back from the road. Hole number 5 at Wetlands Golf Club borders our back yard. It is so quiet and private. But in just a few minutes we can be on 95 heading to Philly or Baltimore. APG and convenient shopping is only 10 minutes away.
Where do you eat and shop for groceries and other conveniences?
The small city of Aberdeen is only 10 minutes away. We like to grab a burger, at Grumpy's (you gotta go there!) and the Chinese at Lee Hunan's is the best in the area. For our groceries we like to go to Shop Rite in Aberdeen. Beard's Hill Plaza is a great shopping center and there you can find almost anything you need.
Living here, what activities and hobbies do you enjoy?
We are very close to Ripken Stadium and on Friday evenings there are fireworks. We sit on our back deck where it is quiet and serene to watch the fireworks light up the sky.
We are also close to Harford Community College. We like to go there for the concerts. HCC brings in live groups, like the Hit Men, former stars of Frankie Vallie and the Four Seasons. There are also classical music performances, childrens' theater and Paula Poundstone is scheduled to be there in May. It's nice to have a venue close by where we can attend live performances that are short drive away and where there is plenty of free parking.
When we first moved here we did not anticipate that this would be an enjoyable activity, but we love to get out the riding mower, put in some earbuds and mow our yard. This is a very flat lot and it is quite relaxing and meditative to just drive that mower back and forth in long straight rows.
What more would you like to tell us about living here?
We have really loved living here. It's close to our work in Aberdeen, has relatively little traffic and the house is set well back from the road and the neighbors. The house works for us – everything on one level and the space in the basement and the first floor study are ideal for our home business. The size of the kitchen and Great Room works perfectly for our large family. The deck is so huge you could set up bowling pins at one end. We love the warmth of the light reflecting off the oak floors, doors and trim. And, well, it's just plain quiet out here. We sit on the back deck in the evening and watch the skydivers. You can hear the "pop" when the chute opens and the diver's yelp of excitement as they drift down through the sky. We are really going to miss that.
IMPORTANT DISCLOSURE: Although this property was available at the time this ad was created, it is very possible that an offer has been submitted or even accepted since that time. This ad was created with the intent to sell this property. If you are interested in this property, please call or text 443-903-2181 to check on its current availability.


Alexander Necker is a licensed Realtor in the State of Maryland.Broker: Keller Williams American Premier Realty, 2021B Emmorton Road, Suite 110 Bel Air, MD 21015
Office: (443) 512-0090 Office Fax: (443) 512-0054


If you are interested in a showing of 649 Aldino Stepney Road please call or text Alex Necker at 443-903-2181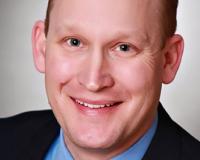 Author:
Alexander Necker
Phone:
410-920-4760
Dated:
April 9th 2015
Views:
2,690
About Alexander: ...