Now Is The Time
NOW IS THE TIME TO MAKE A MOVE.
The stars have aligned. Interest Rates are low and the average sales price of starter homes is rising faster than the rest of the market. The real opportunity in the today's real estate market is for the individual or family that is looking to move from their starter home to their dream home.
The person sitting in the starter has a house that is a hot commodity that has increased in value by 7.26 while their dream house is increasing in value at much slower rate. You couple that with the current interest rate of 3.44% and that is where the magic happens.
Even though the price of a 4-bedroom detached home has increased by almost 1%, it is actually 4.69% less expensive than it was in August of 2015. How, you say, is that possible? Because, interest rates are the true driver of home affordability. The interest rate last August was 3.91% compared to today's rate of 3.44%. That means last summer the principal and interest payment on $438,014 at 3. 91% was $2,068.48. Today, that same house costs $96.97 less per month.
Now is the time to act. Interest rates are not always going to beth is low. The standard house appreciation is in the 3-5% range. A 7%increase year over year is not sustainable for the long term and at some point will correct as it did in 2008 and 2009.
So, whether you have outgrown your current home or you want to move to another school district CLICK HERE to take the first step and get no-obligation price analysis of your current home.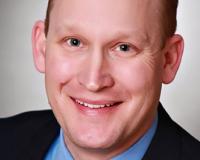 Author:
Alexander Necker
Phone:
410-920-4760
Dated:
September 17th 2016
Views:
277
About Alexander: ...