Real Estate Word Wednesday HOME WARRANTY
Real Estate Word Wednesday: Home Warranty
WHAT IS A HOME WARRANTY?
A home warranty is an insurance plan for the appliances and mechanical systems in your home.

WHAT DOES A HOME WARRANTY COVER?
A home warranty will cover damage caused by everyday wear and tear. If your dishwasher stops working because the drain is clogged, the home warranty company will cover it. If your dishwasher breaks when a child jumps on the door, the home warranty will not cover that.

WHAT IS THE DIFFERENCE BETWEEN A HOME WARRANTY AND HOMEOWNERS INSURANCE?
Homeowner's Insurance protects you financially in the event of unforeseen damage to your home caused by an uncontrollable event such as a fire, windstorm or sewer backup
A home warranty protects your home's appliances and mechanical systems (i.e. electrical, HVAC, and plumbing systems) as they age.
For example, if your water heater stops working, then the home warranty is in place to repair it. However, a home warranty will not cover roof leak caused by a falling tree branch.

WHAT IS THE COST OF A HOME WARRANTY?
Costs vary depending on the size of the home and the cost of the deductible. Most home warranties cost in the range of $500 to $750, annually, and the deductible ranges between $75 to $125 per service call.

IS BUYING A HOME WARRANTY WORTH THE MONEY?
That is a purely personal decision depending on your tolerance for risk and your financial situation.
A home warranty can provide peace of mind and limit the upside of any appliance or mechanical system repair. With one phone call the problem is fixed.
On the flip side, if you don't use the warranty, then the money is gone.

IS THERE AN ALTERNATIVE TO A HOME WARRANTY?
Yes! You can self-insure. Instead of paying for the cost of an annual policy, take that money and stick in a savings account every year. When a repair is needed then you will have the money on hand for the repair or replacement.
If you have a real estate related term you would like defined, shoot me a note at alex@adnecker.com and we will answer it for you.

In the meantime, remember - BE A NICE HUMAN.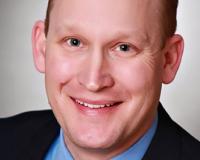 Author:
Alexander Necker
Phone:
410-920-4760
Dated:
February 12th 2019
Views:
173
About Alexander: ...