SHOULD I BUY OR RENT MY NEXT HOME
HOW LONG WILL IT TAKE ME TO RECOUP MY INVESTMENT?
What great questions and ones that were tackled by SmartAsset.com earlier this month.
To answer these questions you need to look at the different costs associated with renting versus buying. When you are renting there are two main expenses: the rent payment and, if you are responsible, renter's insurance. In the case of buying a home there are many more expenses. Some of the costs are upfront expenses such as down payment and closing costs. Other expenses are on the back end when you sell the property, such as closing costs and commissions to sell. The difference lies in the accumulated appreciation of the property and the tax savings that home ownership allows.
The Baltimore Metro area offers a great value when buying a home. On average, a person would need to own a home for 3.6 years to recoup the outlay to purchase and sell that home. Compare that to some of the West Coast cities - Seattle (14.9 years), San Francisco (14.6 years), Los Angeles (8.8 years), and hold onto your seats, New York at 18.3 years to recover the upfront and back end expenses. Our neighbors to the south in the Nation's Capital must wait 6.5 years. That's almost double the time in our area!
Let's look at a real world example from the perspective of a first time home buyer deciding whether to buy or rent a townhouse in the Laurel Woods Community in Harford County. In the past 2 years the highest priced home in that neighborhood sold for $205,000. Over that same period of time the median rent in the community was $1,400 per month. According to the SmartAsset.com Affordability Calculator, our first time home buyer would need to live there for 3 years to breakeven. Our first time home buyer should rent if he plans to live in the house less than 3 years.
So, what does all of this mean? We live in a very affordable market. If you are planning on staying put for a few years, it makes sense to buy rather than rent. The rent in and around the Baltimore Metro area is ridiculously high. If you are an investor, it is wise to buy rental properties and hold onto them for 3 years or longer.
Every buyer has a unique situation. If you are interested in discussing the affordability of a particular property, buying versus renting, or purchasing an investment property, please call or text me at 410.920.4760 or drop me a line at [email protected]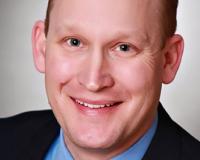 Author:
Alexander Necker
Phone:
410-920-4760
Dated:
May 26th 2016
Views:
260
About Alexander: ...