Who Determines Mortgage Interest Rates
To understand how mortgage interest rates are determined, let's step back to look at what happens to your mortgage once you sign on the dotted line and agree to pay back your mortgage loan over the next 30 years.

The Lender will sell your mortgage to Fannie Mae, Freddie Mac, or another large mutual fund investor. By selling the mortgage, the lender gets its money back quickly (at a profit) so it can lend the money again to the next mortgage borrower. In turn, these huge financial investors (known as aggregators) bundle lots of mortgages into securities that behave like bonds (now known as mortgage-backed securities - MBS). The aggregator divides the MBS into shares (known as tranches) to sell to other investors.

Investors are interested in an MBS because they are looking for an intermediate term investment with stable payments. Your lender offers you an interest rate that investors in the secondary market want to earn. The higher the mortgage rate, the more attractive the tranches are to investors. The lower the mortgage rate, the more attractive mortgage loans are to the homebuyer. It is these investors and homebuyers that determine your mortgage rate. The lender and the aggregator are just middlemen trying to balance the interests of the investor and the homebuyer.
When the economy is on the upswing, investors demand higher yields (rates) on the MBS, forcing your lender to raise mortgage rates as investors move into the equity markets. When the economic outlook is weak, interest rates tend to drop as investors turn to bonds as a safe investment. Mortgage rates rise quickly and are slow to fall, as lenders are cautious.
There are many economic factors that will ultimately affect the mortgage rates for consumers – the rate of inflation, the Jobs Report, the Consumer Price Index, the Gross Domestic Product, the Home Sales Report, and the Consumer Confidence Report. And when the Federal Reserve releases the "Fed Minutes" or changes the Federal Funds Rate, mortgage rates can go up or down, depending on what the report indicates about the economy.
The best place to determine if mortgage rates will rise or fall is to follow the 10 Year Treasury Bond Rates. Why not follow the 30 Year Bond, the term that matches most mortgages? The average mortgage is usually paid off or refinanced within ten years. Add 170 basis points or 1.70% to the 10 Year Treasury Bond and this is about where mortgage rates will land.
With interest rates at historic lows, now is the time to lock in your low rate for the next 30 years.
For a list of lenders I recommend text LENDERS to 443-903-2181 or Click Here
For more information visit: http://money.howstuffworks.com/personal-finance/financial-planning/mortgage-rates-determined3.htm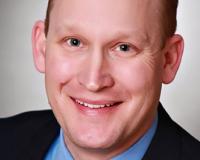 Author:
Alexander Necker
Phone:
410-920-4760
Dated:
August 30th 2016
Views:
178
About Alexander: ...